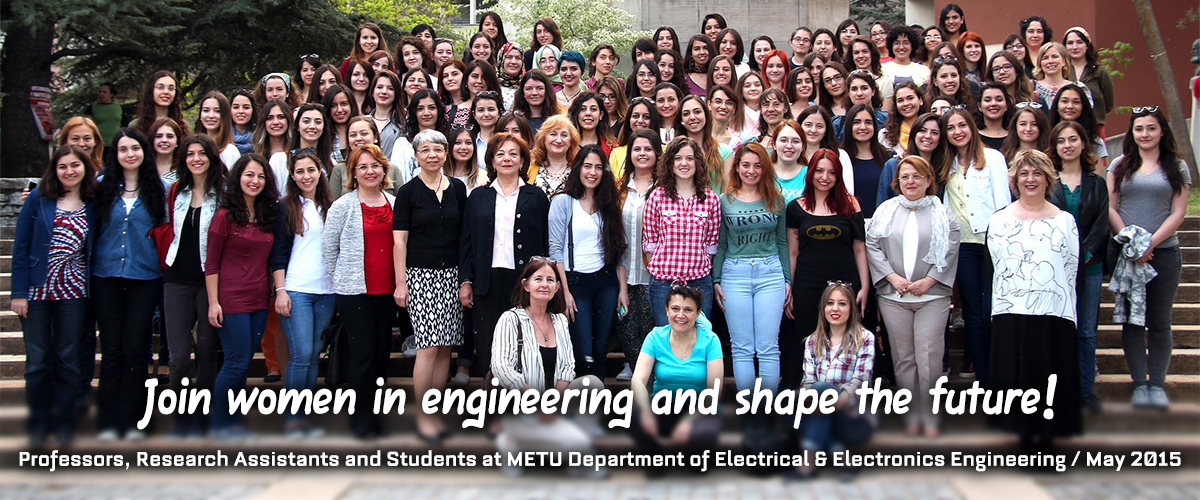 The photograph that you see above has been taken upon the article in Hürriyet 5/20/2015, titled "The female dominance in the highest technology corporation in Turkey". In the article, it is noted that 20 percent of the employees are women in this high technology company; furthermore, the number raises up to 50 percent in some of its divisions. In addition, it is mentioned that, the majority of the departments are led by the female managers. We have been indeed, very glad to see this article. This article indicates not only the success of our graduates, but also gives a clear answer to a frequently asked question "Is the Electrical and Electronics Engineering profession suitable job for women?". After the publication of this article, we have decided to take the photograph shown above. Our 2015 graduate Hilal Kübra Dumanli has organized the event. Hilal has contacted 144 undergraduate students registered as of May 2015. The students, faculty members and assistants available for the occasion have joined together for the photograph.  

We believe that the female engineers are vital for the construction of a better future. The achievements of women in the professions typically considered to be suitable for males will eliminate the unjust prejudices and unfounded stereotyping and lead us towards a brighter future.


The photograph above is taken on May 2017. We invite the high school graduates who are seeking for the right profession for themselves to be present in the pictures of upcoming years.
The graduation statistics of the last 28 years: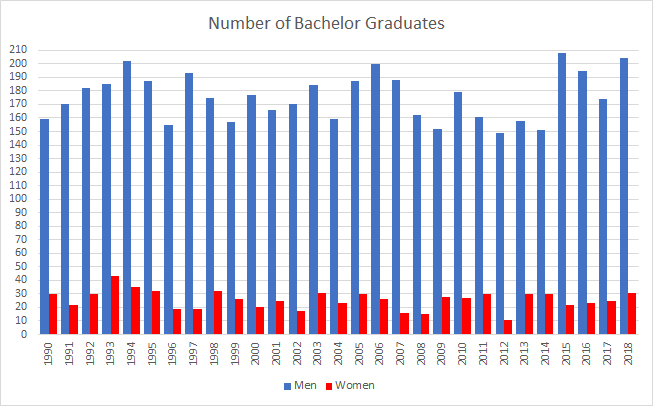 Son Güncelleme:
06/08/2020 - 16:59